Cardiovascular disease / general internal medicine
Early diagnosis of cardiovascular disorders--Close contact with major and affiliated medical institutions
We diagnose and treat cardiovascular diseases, including cardiac failure, cardiac angina, cardiac infarction, cardiac myopathy, valvular disease, aortic disease, lower-limb arteriosclerotic disease, phlebeurysm, and post-cardiac-surgery states. Please feel free to contact us if you have any concerns or symptoms since a diagnosis at an earlier stage is very important. We will provide you with the right medications or daily life guidance for the management of your medical state, without adding any long-term stress to the heart and veins. In case of a sudden change in a condition, we will work in close contact with the emergency or major hospitals.
General internal medicine / Life style-related diseases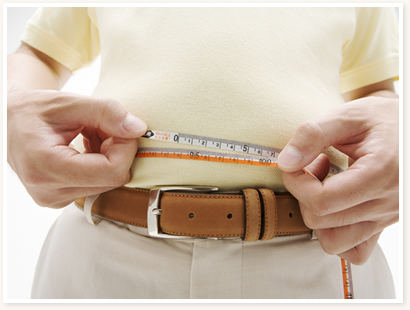 Life style-related diseases mainly include diabetes, high blood pressure, dyslipidemia, hyperuricemia, gout, arterial sclerosis, and metabolic syndrome. We also provide treatment for diseases such as chronic nephropathy, cerebrovascular disease, and bronchial asthma.
Checkups / Comprehensive medical checkups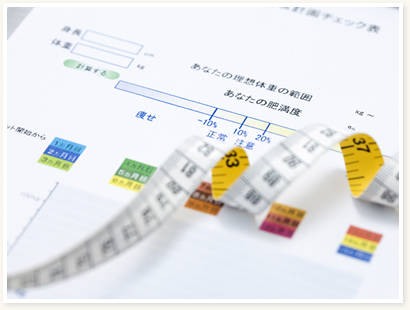 The following examinations are available at the clinic. Cardiovascular examinations using electrocardiograms, X-rays, blood drawing and echocardiography. Pre-employment / pre-admission medical checkups Medical checkups for workers at small private firms If you are busy with work, have not taken a checkup for more than one year, or if you drink, smoke, live in stressful conditions, or want to confirm your current health condition, please feel free to contact us.
Chinese herbal treatment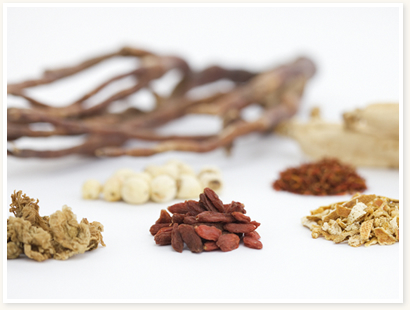 Cardiovascular symptoms, e.g., palpitations, shortness of breath, and edema, are closely connected to an autonomic nerve imbalance, reduced water balance, or weakened immune system. These symptoms, however, often do not manifest as an abnormality during a health examination.
Chinese herbal treatment is effective for improving symptoms associated with an imbalance of the autonomic nervous system, eliminating fatigue, regaining strength by treating a weak physical condition, improving other symptoms including muscle spasm,s numbness and edema. We aim to provide a Chinese herbal treatment as a complementary approach to Western medicine.
Available vaccines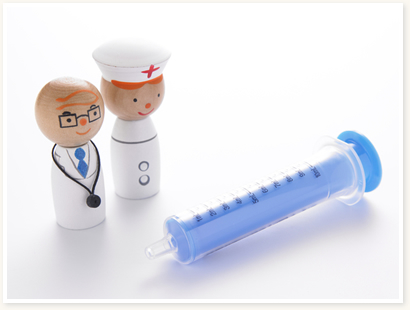 Influenza vaccines
Pneumococcal vaccines for adults
Pneumococcal vaccines for adults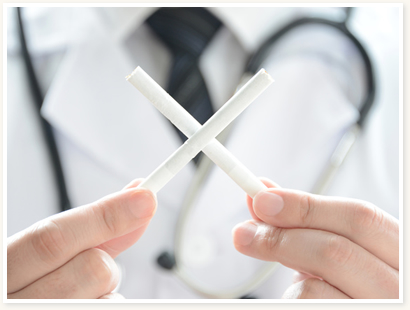 Smokers become addicted to nicotine and therefore cannot stop smoking. Cigarette smoke contains over 200 toxic substances that can cause cancer, and respiratory or cardiovascular diseases. A smoking cessation service for outpatients is an insurance-covered therapy designed to support those with a smoking habit quit smoking easily with the help of medicine.
CLINIC INFO
Saturday afternoon, Sunday & Public Holidays
※Dr. Kurotobi provides catheter treatment for arrhythmias at affiliated medical institutions on: Tuesday & Wednesday mornings; and Thursday & the third Friday afternoons.
Namba Kurotobi Heart Clinic
10th floor, Namba Front Building (former Namba Hansin Building), 4-7-14 Namba, Chuo-ku, Osaka 542-0076
3 minute walk from the Subway Namba Station

10th floor, Namba Front Building (former Namba Hansin Building),
4-7-14 Namba, Chuo-ku, Osaka 542-0076
TEL:06-6634-7810

FAX:06-6634-8010
Copyright ©NAMBA KUROTOBI HEART CLINIC All Rights Reserved.